Endpoint Protection
PrivacyLok is a proactive cyber security solution which locks down access to your personal and corporate data. PrivacyLok protects the following key areas that hackers exploit: camera, microphone, speakers, keyboard, clipboard, and screen.
PROTECT YOUR DATA
Proactive Cyber Security
Secures personal and corporate data from eavesdropping spyware and keylogger malware. Blocks hackers from exploiting vulnerabilities in a computer's keyboard, video camera, microphone, monitor and speakers.
Enhanced Security for Video Conferencing
Provides an additional layer of security for ALL video conferencing users, including Zoom, GoToMeeting, WebEx, MS Teams & Google Meet.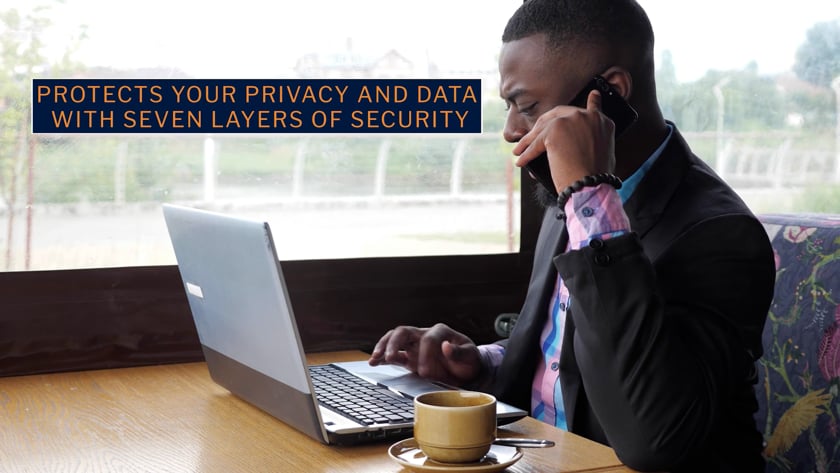 Put Security First
Prevent the Inevitable
With over 20 year of experience building proactive cyber security solutions, StrikeForce is proud to bring you our latest innovation solution, PrivacyLok.
Anti-Hooking Keyboard Protection
Locks down your keyboard input, protecting it from eavesdropping spyware.
Anti-Screenscraper Protection
Secures your screen, preventing unwanted applications from seeing the contents.
Locks down your clipboard, preventing unwanted applications from accessing its sensitive data.
Secures access to your camera, only allowing applications you approve to use it.
Audio Input & Output Locking
Locks down your speakers, microphones, and all audio input and output devices, preventing unwanted applications from accessing or tampering with your systems.
Slide
"Knowing that SafeVchat is protecting my privacy and data is important to me. It will ensure our communications with our investors, colleagues and consumers are protected from the vulnerabilities of other platforms."
Dave Chapman, Fund Manager
Future Tundra Capital Partners, LLC
Slide
"Privacy and security are essential to my clients in the technology industry. I use SafeVchat because I know that a data breach could cost my clients millions of dollars in stolen data and cost me my clients. SafeVchat protects me from hackers and gives me peace of mind when dealing with sensitive information."
Reduce Your Cyber Exposure Today
| | |
| --- | --- |
| $49.95 | per licensed user per year |
1-5 Devices
(Windows Only)
| | |
| --- | --- |
| $47.45 | per licensed user per year |
6-10 Devices
(Windows Only)
Are you an SMB or Enterprise that needs to protect more endpoints?
Contact us for a tailored solution that scales to your endpoint needs and supports enterprise deployment.
30-Day Money Back Guarantee on all purchases.
Our Mission
Making the world a safer place for people to compute.